JFK Presidential Library and Museum
Reimaging the Apollo 11 Moon Landing
Challenge
To generate excitement and engagement among younger audiences, the JFK Presidential Library and Museum wanted to use the 50th Anniversary of the Apollo 11 Mission to introduce today's generation to this pivotal moment in history.
Insight
62% of people alive today either weren't yet born in 1969, when man first landed on the moon -- or were too young to remember the significance.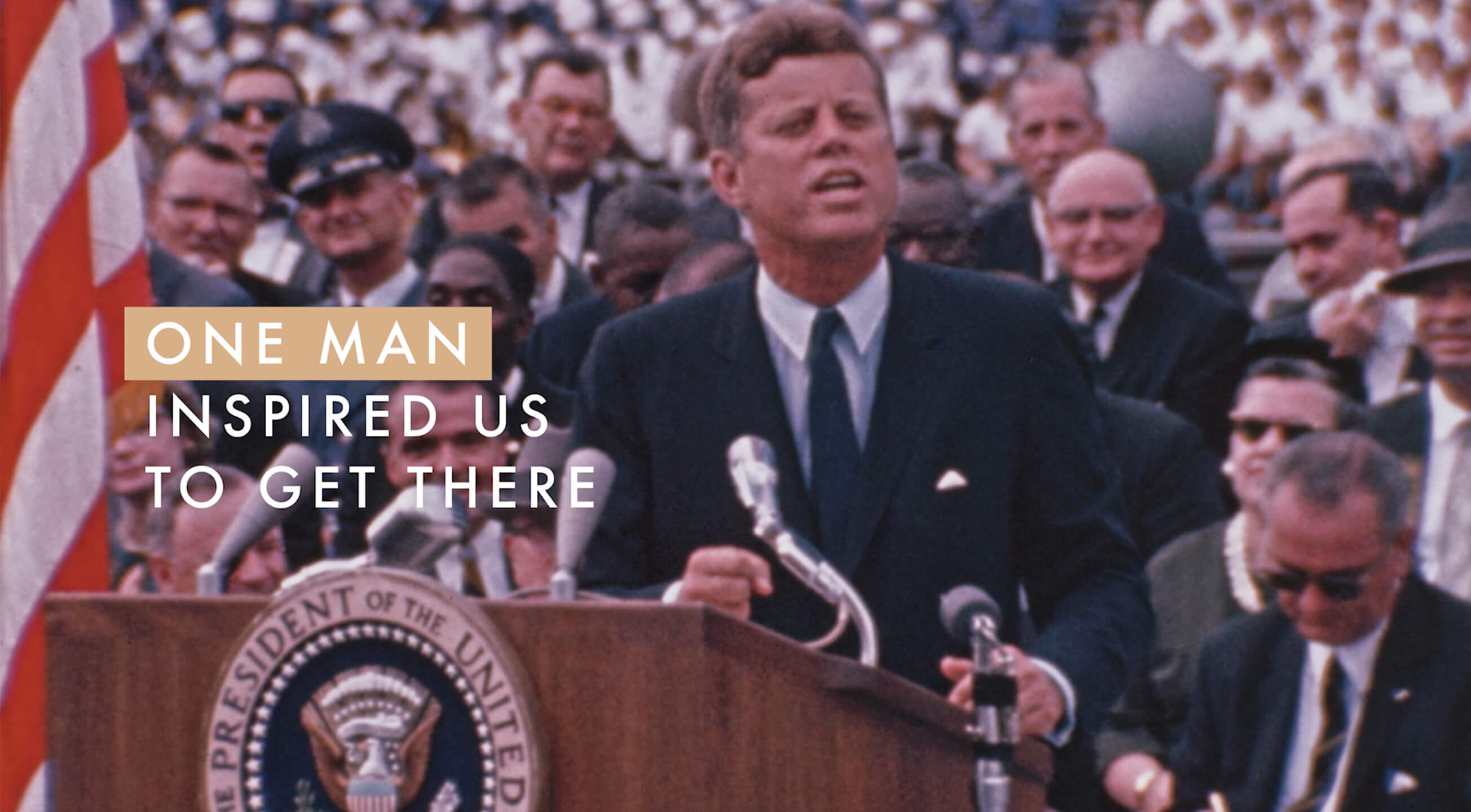 JFK Moonshot:
A fully synchronized augmented-reality recreation of Apollo 11
We set out to create a way for younger audiences to experience the moon landing for themselves while driving conversation and attendance to the museum.
Using a first-of-its-kind augmented reality experience, we recreated the Apollo 11 Mission to capture every moment, maneuver, and milestone unfolding in real time—precisely 50 years after the historical event.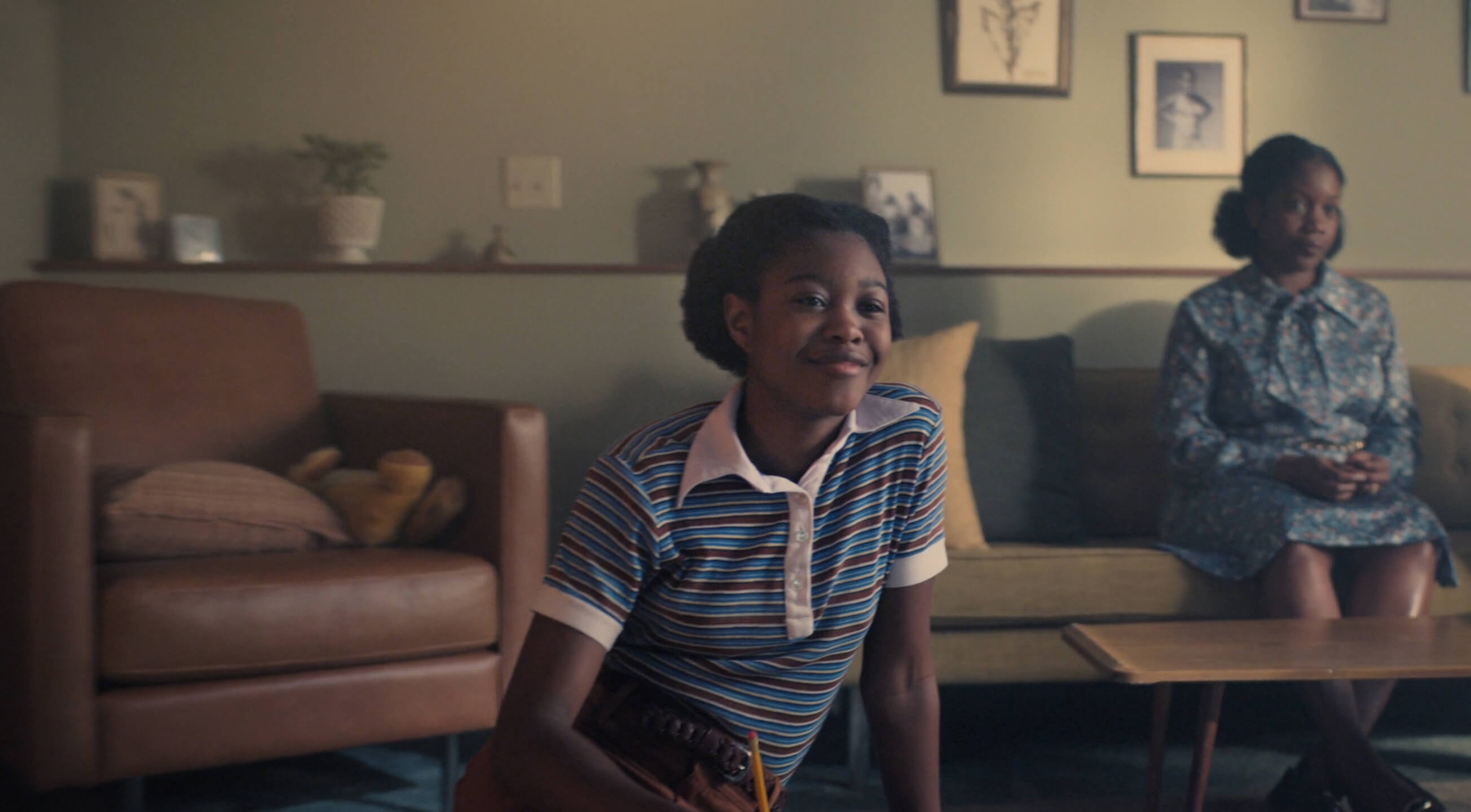 We teased the launch through a connected media approach. Starting with a launch party, held at the JFK Presidential Library, we greeted visitors with a 363-foot, full-scale AR replica of the Saturn V rocket.
Then, we live-streamed the launch and entire mission on Twitch, some of whose most popular streamers provided a modern version of Walter Cronkite's "play-through" commentary from 50 years ago. Users tracked the mission with interactive games via the new JFK Moonshot app for a fully immersive experience.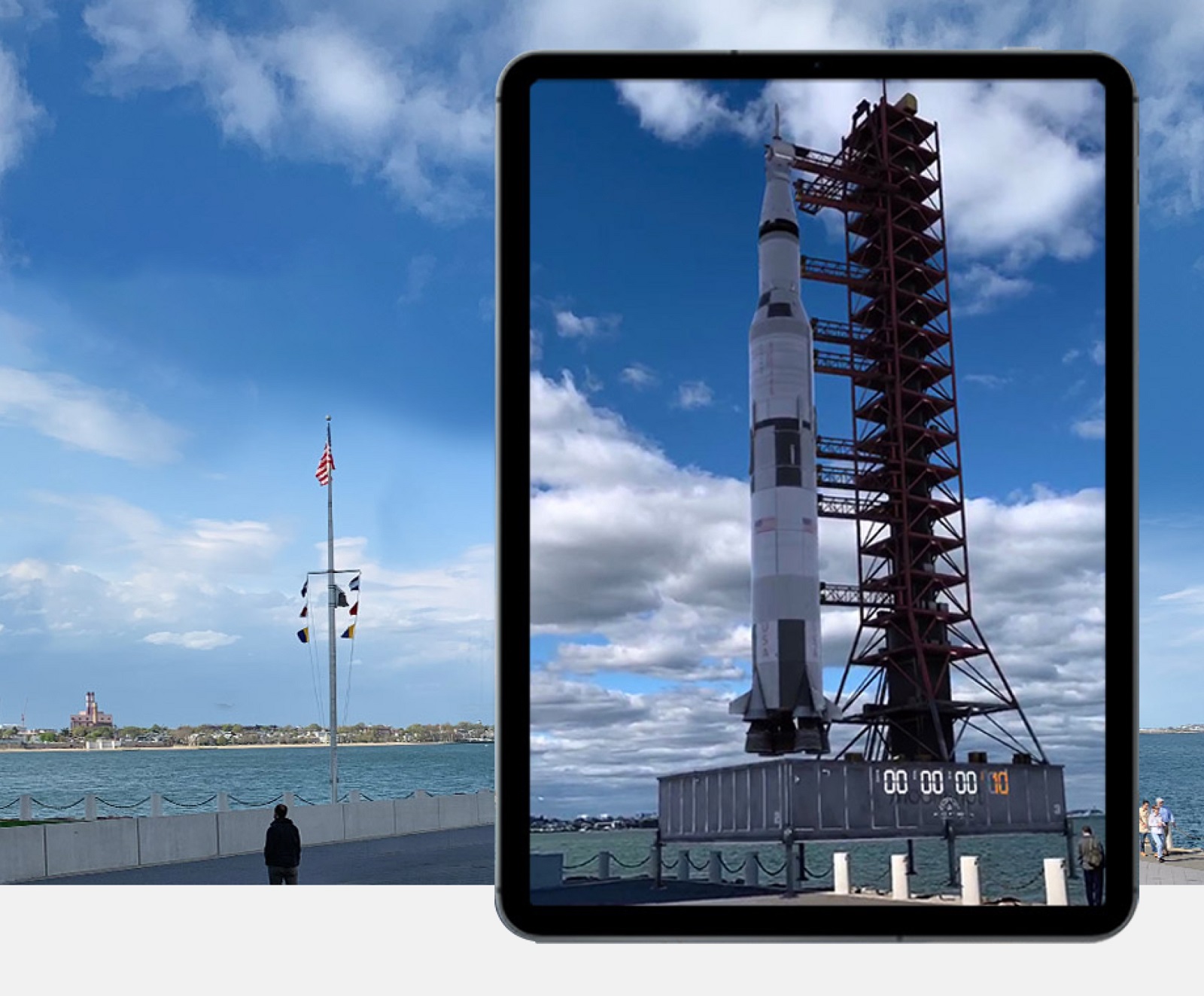 IMPACT
+5% increase in museum attendance.

240,000,000+ global brand impressions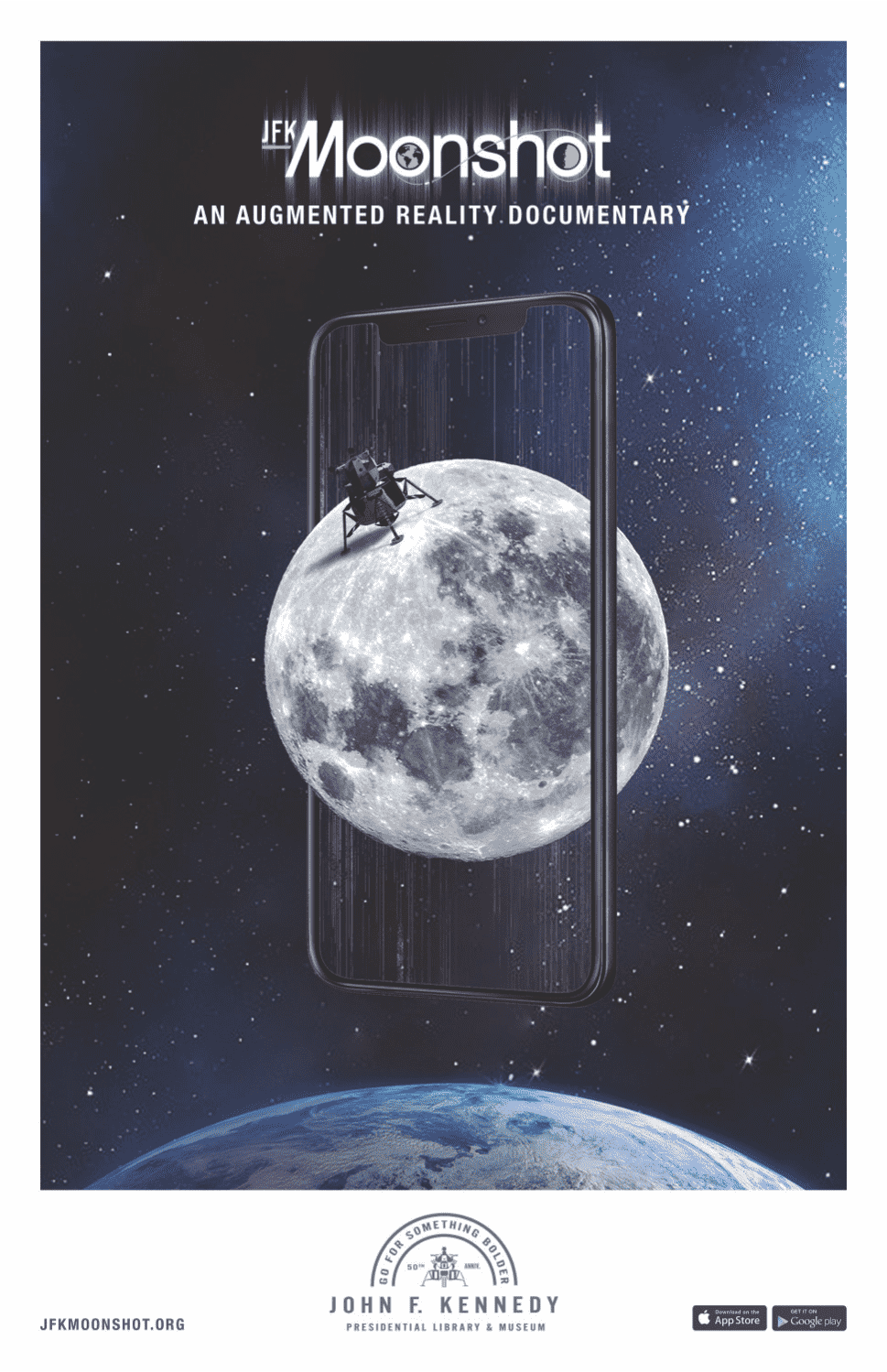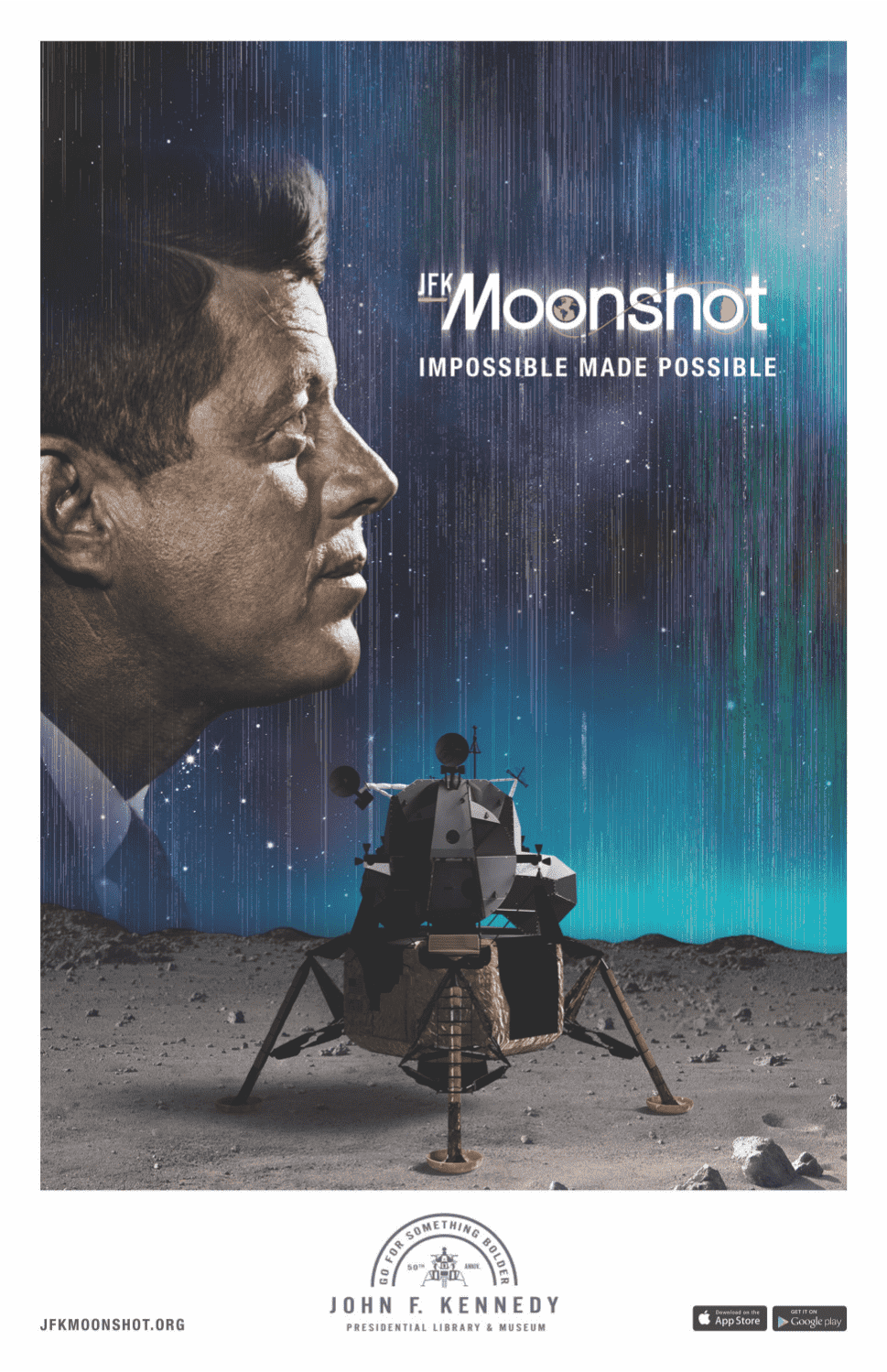 The Cannes Lions Awards

Awarded Gold for Mobile Led Creativity

Awarded Silver for Design/Digital Installations & Events

Shortlisted for Digital Craft & Live Broadcast Entertainment and Mobile Tech-Activation by Location

 

The Shorty Awards

Winner of UX/UI Design, Cultural Institution, and Video Content: Augmented Reality

Awarded Bronze for Non-profit and Live Events

 

Shorty Impact Awards

Winner of Mobile Campaign, Arts & Culture, Corporate: Community, AR, Live Events, Pro Bono, Non-Profit, and Cultural Institution

 

Effie Awards

Awarded Silver for Brand Experience: Live + AR/VR/Digital

 

AdWeek Experiential Awards

Winner of Experiential Activation Less than $1 Million  and Best Use of Mobile in Experiential Activation         

Runner-up for Best Use of Out-of-Home Media in an Experiential Activation 

 

Webby's People's Choice Award for Advertising, Media & PR

Winner of Augmented Reality & Social: Events & Live Streaming

 

New York Festivals International Advertising Awards

Awarded Gold for Activation & Engagement: Best Use, VR/AR 

Awarded Silver for Social Media & Influencer:  New Platform,  Activation & Engagement: Best Use, Mobile, and Digital/Mobile: Best Use, VR/AR