Delta Air lines
Turning Instagram scrolling into IRL voyaging
Challenge
Delta Air Lines needed a fresh way to build strong emotional connections with SkyMiles travelers. This left us thinking, how can we inspire people to explore new destinations, while simultaneously creating an easy way to book flights?
Insight
Have you ever looked at a picture online and thought to yourself, "Wow, I want to go there?" We have. We knew establishing this emotional SkyMiles travelers would turn emotion into action.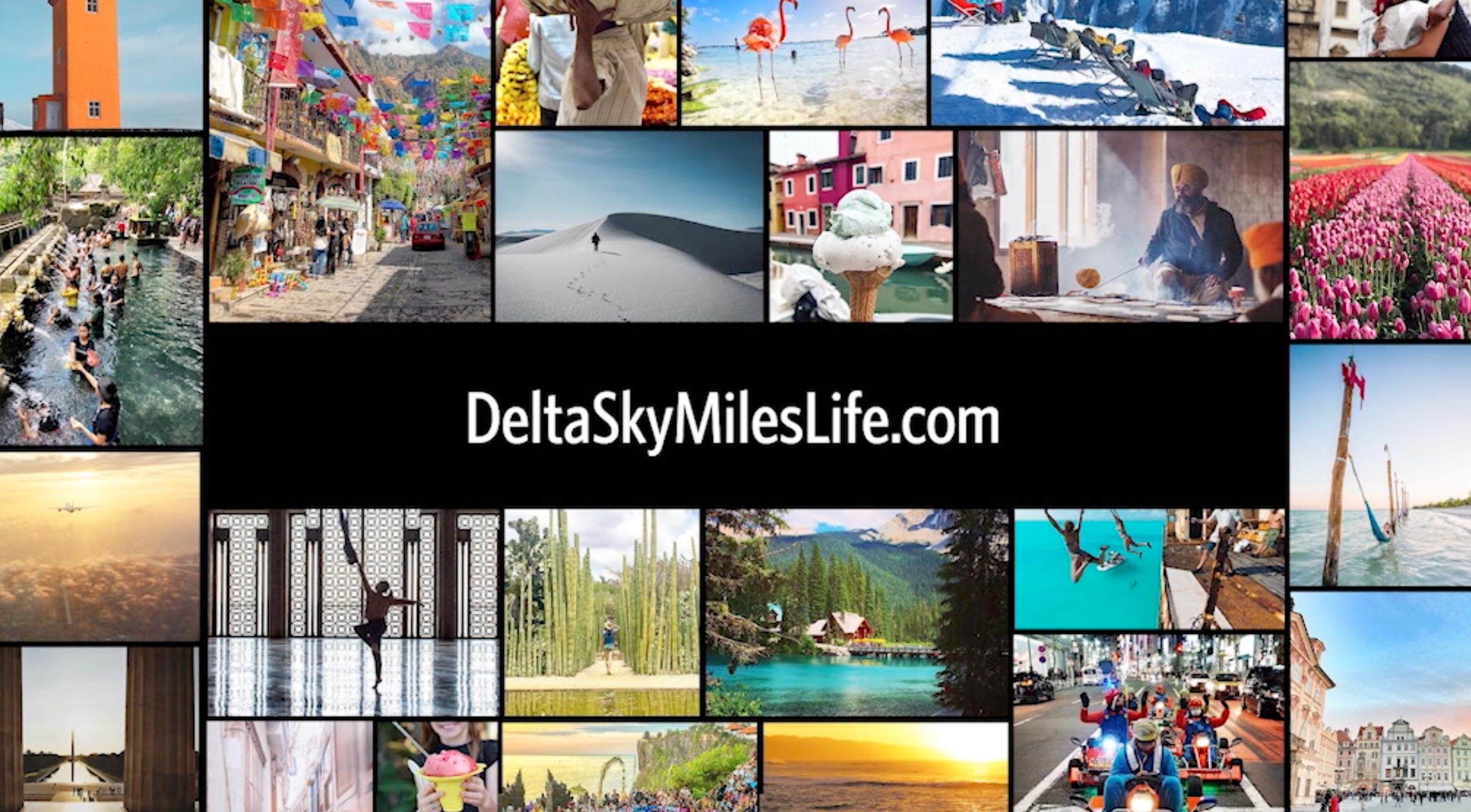 Introducing the first-ever trip planning tool fueled by Instagram
We created an engaging, intuitive search engine on deltaskymileslife.com that lets users search—and experience—the amazing places fellow travelers are enjoying all over the world.
Every photo on Instagram hashtagged with #SkyMilesLife fed into the site and was moderated and tagged with location, categories, and the nearest airport Delta services.
To promote the #SkyMilesLife hashtag, we handpicked 14 influencers and sent them via Delta to their favorite city to capture content.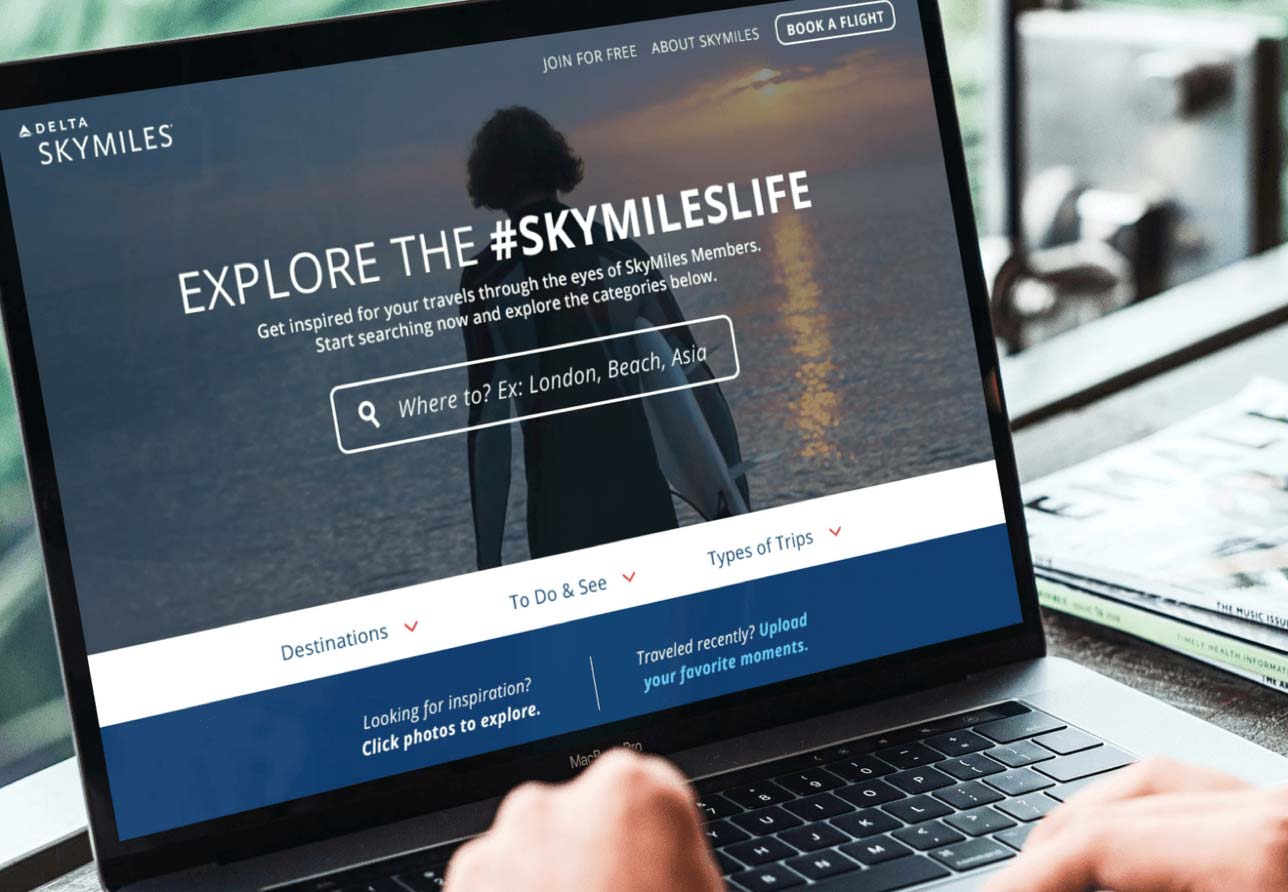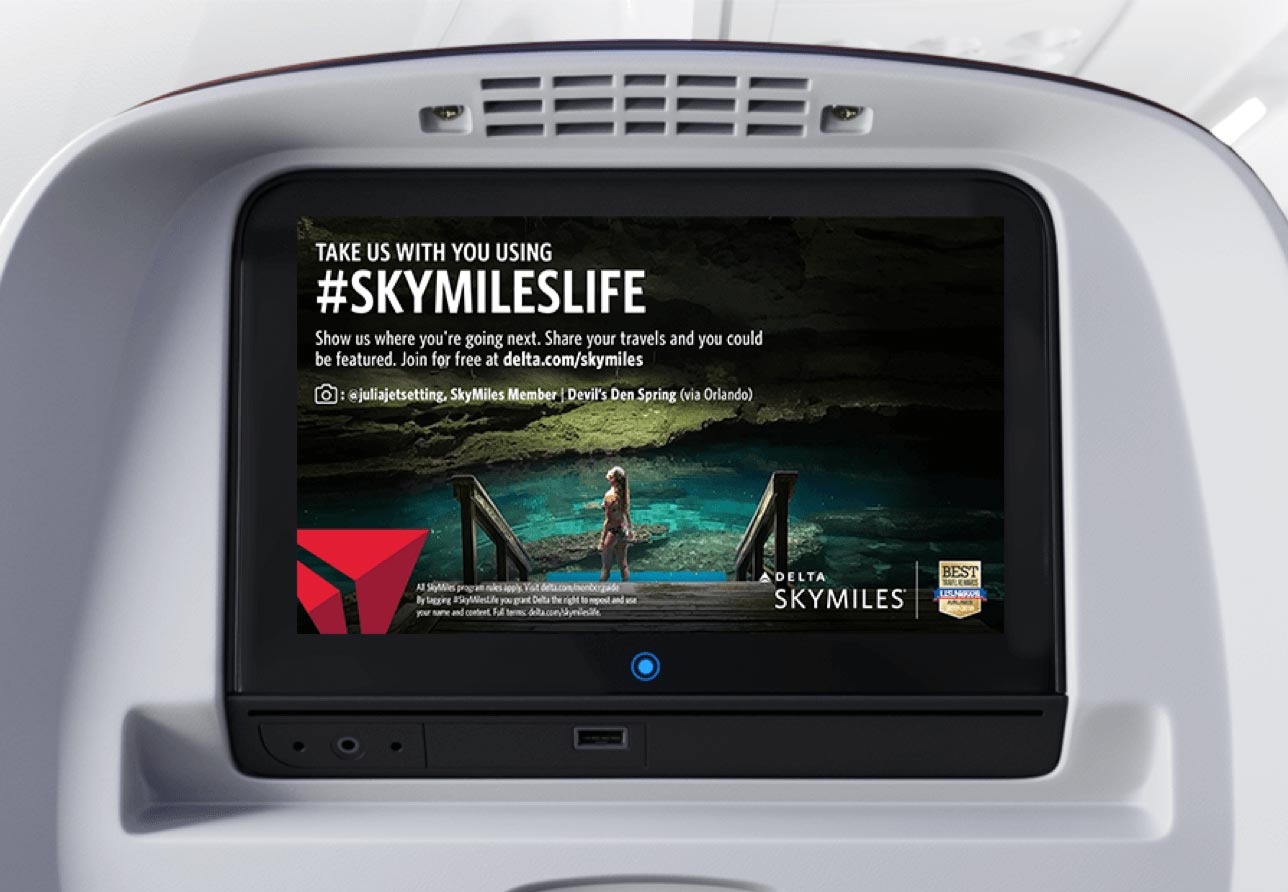 To encourage travelers to share their photos, we promoted #SkyMilesLife onboard Delta flights and in airports, launched a video campaign on Instagram and Facebook, and shared videos via email and digital channels.
IMPACT
$2mm in just a few months, Delta realized a whopping $2MM in ticket revenue—directly attributable to the SkyMilesLife website

40mm SkyMiles customers redeemed 40MM miles for travel through the site