Norwegian Cruise Line
RBC at Sea
Challenge
In 2022, over 50% of women expressed a desperate need of a vacation (source: MRI). They were craving an escape from the everyday – the type of adventure a great book and restorative cruise can take you on. 
With many consumers seeking out emotional engagement to enhance their relaxation, studies show 50% of reading consumption occurs while on vacation (source: Hello Sunshine). For consumers looking for recommendations, Reese's Book Club (RBC) has cultivated a hyper-engaged community who rely on RBC and their trusted curators.
Insight
Norwegian Cruise Line (NCL) was looking for a fresh way to engage a key audience within a cluttered, competitive space. They geared up to generate captivating, influencer-specific content, partnering with NY Times Best Selling Author, Tembi Locke, and celebrity influencer, Ali Manno, to bolster brand recognition targeted at prospective cruisers.
A literary adventure that's one for the books
The Digitas team leveraged Hello Sunshine's premium creative services and RBC's reach to showcase popular NCL itineraries & destinations that creatively aligned with RBC book picks. The content series highlighted on-ship and off-ship activities including lunch at the Haven, NCL's private all-suites section, exclusive on-ship premium shopping, spa treatments, and daily excursions like swimming with the pigs.   
The campaign partnered with Manno and Locke to share the excitement and relaxation of an NCL cruise through two compelling longform videos. The content highlights both of their experiences on-board and in-destination, complete with one-of-a-kind activities, stunning views, delicious food and drinks from the trip, as well as their favorite books – inspiring viewers and story-lovers to "book" their own NCL adventures.
Custom content was distributed across Hello Sunshine's social & digital ecosystem, and shared by NCL's paid and owned channels to maximize reach and engagement. Custom assets were tailored to Meta and YouTube, showcasing the range of activities to highlight NCL's breadth of experiences.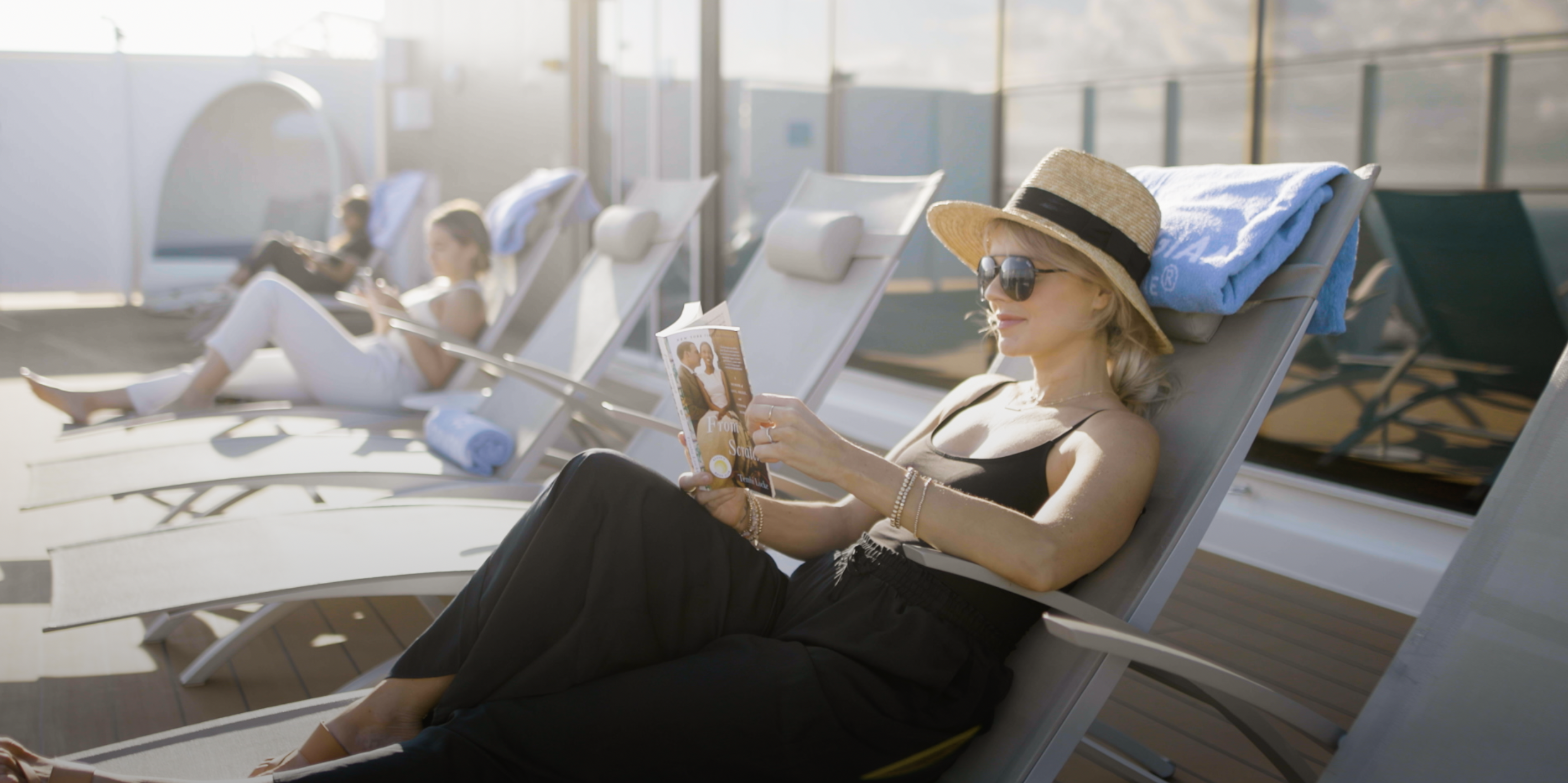 IMPACT
reach (Total Paid and Organic Campaign Performance Impact)

impressions (Total Paid and Organic Campaign Performance Impact)

lift in net likelihood to consider booking (Organic Campaign Performance)

lift in "strongly agree" that NCL "offers a variety of entertainment options for everyone in my travel party (Organic Campaign Performance)